Cocktails / Craft Beer / Spirits / Dumplings / Cocktails / Craft Beer / Spirits / Dumplings / Cocktails / Craft Beer / Spirits / Dumplings /
Wednesday
HAPPY HOUR 5 - 7PM
$1 PAN FRIED DUMPLINGS
JAYDEN REID LIVE ACOUSTIC SET FROM 7:30PM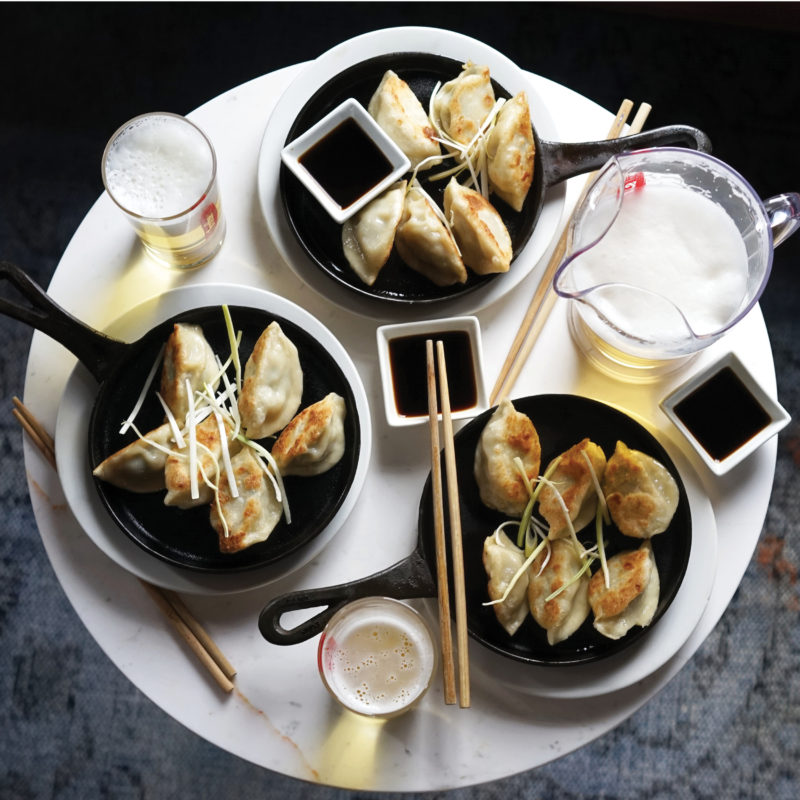 Zhou Zhou is a cosy and intimate drinking den tucked just above Oriental Tea House where you can sip on a wide range of special cocktails, craft beer and spirits, whilst chowing down on some of the best dumplings and yum cha in town.
The bar boasts the biggest collection of Japanese craft beers this side of river. It offers a comprehensive list of thirst quenching, lip smacking nectars. With brews such as Hitachino Nest & Coedo, Zhou Zhou encourages the thirsty to try something a little left of centre. If you're feeling adventurous, try our brand new cock-teas, a cocktail and tea concoction that will have you coming back for more.
Functions
Zhou Zhou Bar & Lounge is the perfect venue for your next function. Designed by Hecker Guthrie, the 1930's Shanghai themed drinking den boasts over 50 Asian craft beers & lagers, an extensive wine list, as well as a dazzling selection of creative cocktails.